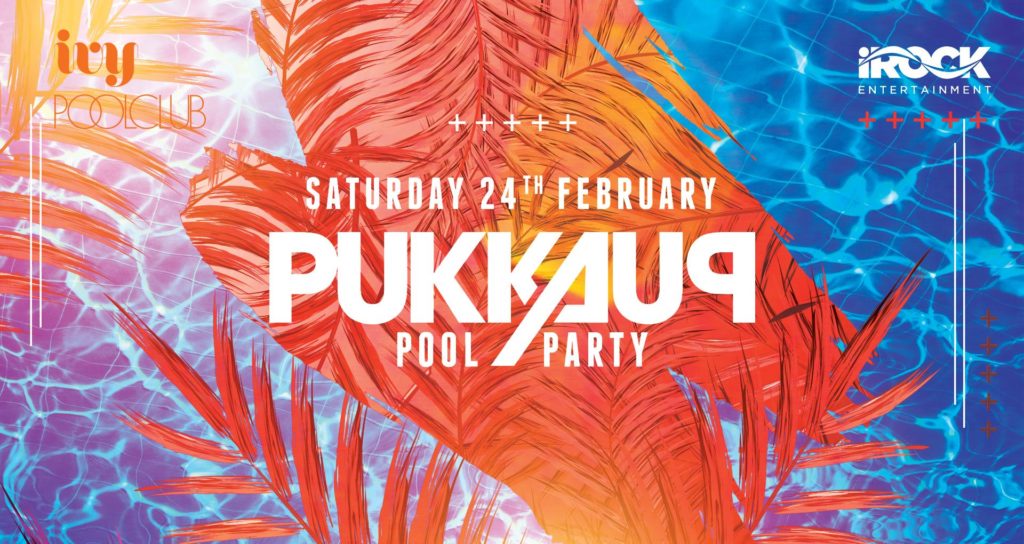 We can't stay away! After our packed-out pool party at The Ivy Pool Club in December, we are heading for Sydney once again for another instalment of our paradisiacal pool parties!
On the 24th February we get our bikinis and swimmers out once again and invite you to do the same as we host an all-day party at Sydneys hottest pool party location The Ivy! A sell out party with Pukka Up's infamous sounds of Ibiza mixed with the unstoppable Aussie attitude creates an unrivalled atmosphere which makes this party unmissable.
As the Australian summer comes to a close, Pukka Up plan to go bigger and better to make sure we make the most of the sun and celebrate with a bang. Expect next level entertainment with LIVE performances, The finest DJ talent, A plethora of glitter and body paint (of course) and The World Famous Pukka Up Dancers.
After a bulked-out tour in 2017, Pukka Up continues to add more and more dates to its 2018 schedule. Whilst continuing to take the already established parties to the next level!
LINEUP:
🌴 BONAFIDE
🌴 KOSTA
🌴 BILMAN
🌴 TEE
🌴 ZAPPA
🛏 We currently have 3 Cabana spaces available for private hire. Please contact us if you are interested 🛏
For Inquiries contact: info@sydneyviplist.com.com
ACCEPT NO IMITATIONS, PUKKA UP!
It's the start of a new season in Australia and Pukka Up will be retuning to the legendary venue, Ivy!
Situated in the heart of Sydney's CBD, Ivy is a leading entertainment venue boasting the city's only rooftop pool bar!
Set to make a splash, Pukka Up will be bringing a fresh look, new resident DJ's and a music policy that the flirtatious brand has become synonymous with across the globe.